3 tags
2 tags
5 tags
Chemistry more like Feministry: IMPORTANT MESSAGE... →
fyeahmotorcity: Hmm… you know what, fandom? If any of you out there are willing to fight for the show, then I don't think we should be fighting for Disney to bring it back for a second season. Rather, we should be asking Disney to give the I.P. back to Titmouse. After all of the…
6 tags
Chemistry more like Feministry: GUYS WE NEED TO... →
radiumshine: musics3xual: GO HERE and sign the petition to try to get Disney to give the rights to Motorcity to it's original owners and keep it on the air. And reblog this too so people can see it! Please u.u There's not much we can do to keep Motorcity on air. PoM has…
2 tags
4 tags
ATTENTION ALL GIRLS AND LADIES: if you walk from...
3 tags
2 tags
birdbrainblue: roguebelle: I'm starting to wonder... →
roguebelle: I'm starting to wonder if Governor Romney isn't actually alarmingly shrewd in some ways, and if supposed gaffes and "meme-worthy" moments like Big Bird and binders full of women aren't crafted precisely to keep everyone talking about those the morning after, rather than just…
1 tag
1 tag
1 tag
1 tag
Watch
tabunnes: eatsleepglee: feministcrixus: bana05: highvoodoopussypope: alexandraerin: highvoodoopussypope: ihopemittromney: Mitt Romney just cost himself the election: This video comes from mother jones- someone got ahold of footage from one of his private fundraisers, rambling about entitlements and the poor, saying in essence he doesn't care about them. Original story:...
1 tag
Chemistry more like Feministry: Mitt Romney: How... →
nachsie: angel-with—a—shotgun: destroythegop: weatherdude | DKos Hey Mitt, put your foot in your mouth long enough for me to say something. When the news broke today that you said, and I quote… "My job is not to worry about those people," Mitt Romney said of the 47 percent…
1 tag
Chemistry more like Feministry: yen-sama:... →
yen-sama: supersoygrrrl: Help stop the execution of Terrance Williams missbananafish: Terrance Williams is scheduled to be executed in Pennsylvania on October 3, 2012. Terrance had just turned 18 when he killed a man who had been sexually assaulting him for years. The…
1 tag
1 tag
Chemistry more like Feministry: stfuconservatives:... →
stfuconservatives: javert: maxistentialist: Reddit: I was asked who I was voting for today by a girl in a Romney t-shirt and replied "Obama". She just said ok, and ignored me. I asked her if she was registering people to vote and she said yes, but only Romney supporters….
1 tag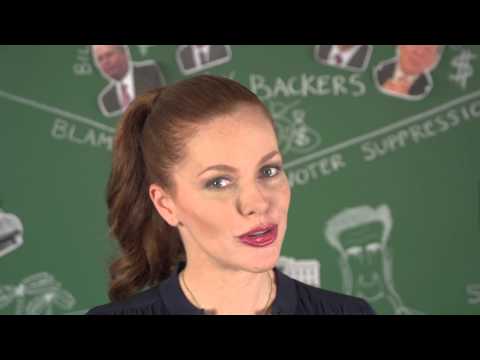 To prove a point to my dad, reblog if you're...
1 tag
Voting While Trans →
transaurus-rex: Transgender people, the majority of whom have never had problems voting in the past, may now lose their right to vote due to dozens of new voter suppression laws. Over 25,000 transgender people could have their voting rights taken away. In response to these dubious new laws, we have released two resources to help transgender people reclaim their voting rights. Definitely take...
1 tag
90 million Americans won't vote in November →
oxboxer: coelasquid: goddamnitreddas: wickedclothes: presidentjonesco: They could turn a too-close-to-call race into a landslide for President Obama — but by definition they probably won't. A nationwide USA TODAY/Suffolk University Poll of people who are eligible to vote but aren't likely to do so finds that these stay-at-home Americans back Obama's re-election over Republican Mitt...
5 tags
1 tag
1 tag
2 tags
1 tag
If you could signal boost this I would HIGHLY... →
1 tag
2 tags
2 tags
1 tag
1 tag
1 tag
1 tag
2 tags
1 tag
3 tags
birdbrainblue: in which I have Animation Anxiety →
birdbrainblue: Hi there, 1,845 followers of mine! I hope you're having a good day. I need to ask all of you a small favor. See, there's this new cartoon airing on Disney's side channel, Disney XD. It's called Motorcity. You've probably heard of it, because Bryan Konietzko pimped it out on his tumblr back in…
1 tag
1 tag
1 tag
2 tags
1 tag
1 tag
1 tag
1 tag
2 tags
1 tag
1 tag
1 tag
1 tag